As an engineering concept, microgrids are nothing new. As early as 1882, Thomas Edison was making use of a primitive version of the microgrid concept to provide electricity to lower Manhattan. And for the past several decades, largely self-contained institutions like universities and shopping centers have been drawn to the idea of establishing cogenerated power sources that allow them to operate independently of the main electrical grid.
But over the past 20 years, the appeal of microgrids has grown exponentially as technological advances have made it possible to produce safe, reliable and cost-efficient electricity in ways that uniquely meet the energy challenges of the 21st Century.
What Are Microgrids?
In a nutshell, microgrids provide a decentralized source for electricity loads that can operate in parallel with the main power grid, though increasingly, they are becoming more valued for their ability to operate in "island mode" in which they can function autonomously. A microgrid can be powered by distributed generators, batteries, and/or renewable resources like solar panels. Depending on how it's fueled and how its requirements are managed, a microgrid might run indefinitely.
A microgrid not only provides backup for the grid in case of emergencies, but can also be used to cut costs or connect to a local resource that is too small or unreliable for traditional grid use.
Up until the past 20 to 30 years, microgrids were meant to serve large facilities in remote locations, which were too far from the transmission and distribution centers of the main electrical grid. They ran primarily on thermal energy sources such as natural gas or combined heat and power, and were cost prohibitive for most forms of operations that could get the power they needed from the main grid.
But advances in innovation and technology, such as solar PV (photovoltaic) systems, battery storage, and fuel cells, combined with worsening climate patterns — which have put greater pressure on the main grid — are making microgrids more affordable and more appealing to a wider range of customers who seek greater energy resilience and independence.
Lessons Learned
In the aftermath of some of the most devastating natural disasters of the past few decades, critical institutions like medical centers, public housing complexes, military bases and transportation hubs have turned to microgrids to reduce the likelihood of crippling outages in times of emergency. Municipal governments and other essential functions are also making the most of lessons learned to reinforce their energy resilience. Some examples:
Superstorm Sandy in New York City
In New York City, major medical centers impacted by the devastating Superstorm Sandy of 2012 struggled to keep their operations open because of widespread debilitating power blackouts. One medical center in the heart of lower Manhattan was forced to evacuate patients due to the outages, and afterwards invested in a combined heat and power microgrid to prevent similar emergencies during future storms.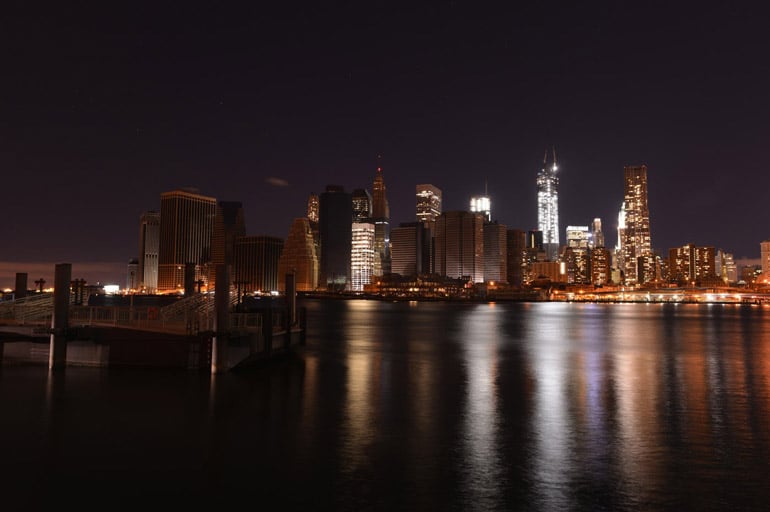 In Rialto, California
In Rialto, California, municipal leaders recently approved a first-of-its-kind microgrid to supply power to its wastewater treatment plant. The microgrid, which will give the plant greater energy resilience in the face of increased electrical brownouts caused by droughts and wildfires, will be powered by a unique combination of biogas, solar power and backup battery storage.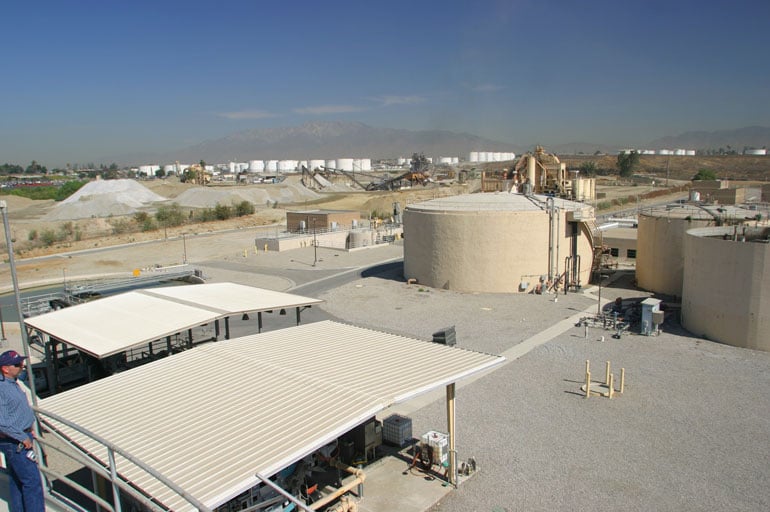 At popular attractions like the Intrepid Sea, Air & Space Museum
Besides mission critical facilities like medical centers, popular tourist attractions are also turning to microgrids for energy resilience. At the Intrepid Sea, Air & Space Museum on the banks of the Hudson River in Manhattan, the USS Intrepid aircraft carrier was used by the New York City Mayor's Office and other government agencies as the command center during Superstorm Sandy — and the storm still managed to destroy the heating and cooling plant located on the museum pier.
With support from federal relief funding, the museum decided to install a new CHP power source within the ship, which can operate with the utility but could also be run as a microgrid. Advances in technology made it possible to retrofit the microgrid within the tight confines of the ship, something which would not have been possible just a decade prior.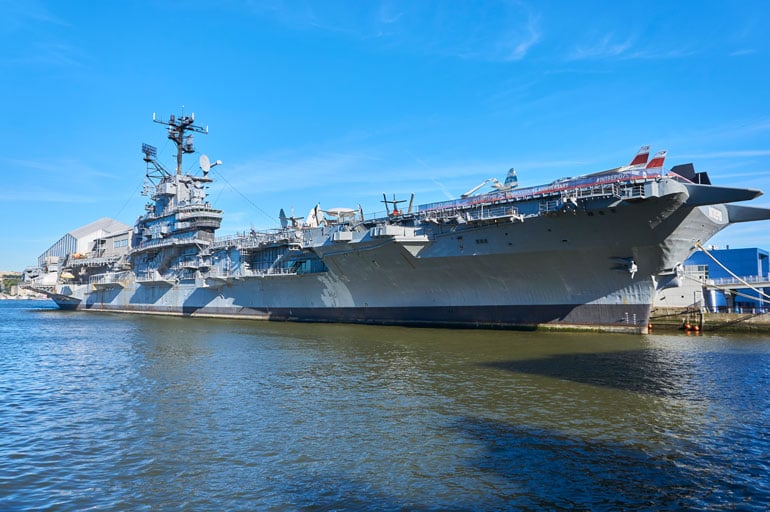 At Hudson Yards, New York City
More recently in New York, the massive new Hudson Yards development built a customized microgrid with the lessons from Superstorm Sandy in mind. The commercial and residential complex features the first microgrid connected with the city's main grid operator, Con Edison, in which utility owned feeds were modified by inserting breakers to isolate a portion of the ConEd distribution. The microgrid is also to back feed power from the Hudson Yards power plant.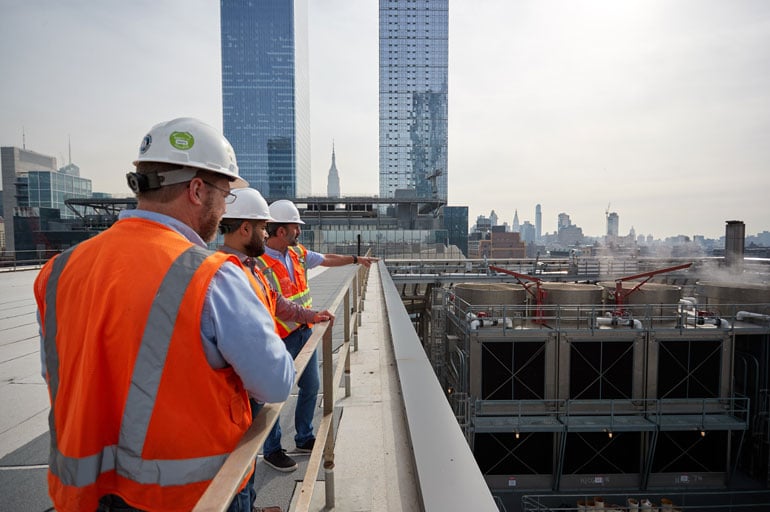 As a result of the 2021 Midwest winter storm
During the stretch of extreme winter weather that gripped the American Midwest in February, millions of homes and businesses went for days and weeks without electrical power as the regional power grids in states like Texas and Oklahoma were pushed beyond capacity. While many businesses struggled to remain operational in subzero temperatures that shut down their power, there were reports of dozens of large facilities such as shopping centers that were able to stay open because they were connected to microgrids.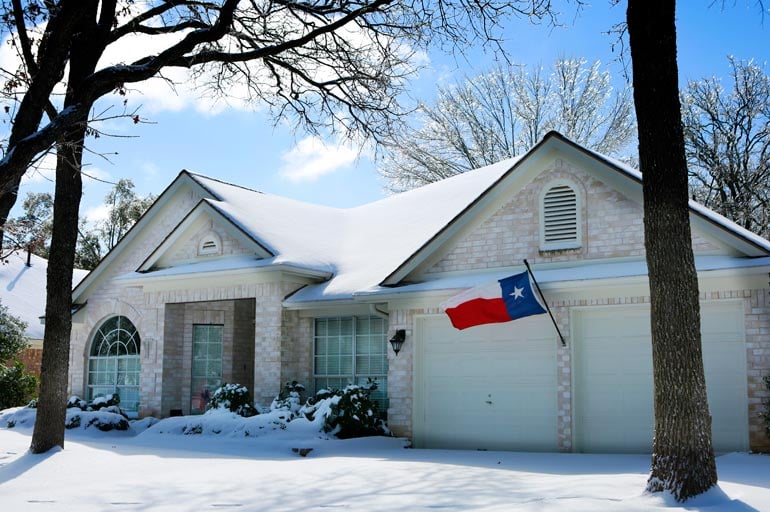 Many industry experts predict that natural disasters like Sandy, last summer's California wildfires and the freezing weather in Texas will cause more types of facilities and institutions to lose faith in the main grid, and look to microgrids as a resilient solution.
With continuing advances in microgrid technology and adaptability, not to mention cost effectiveness, some look to a future in which vast, heavily populated landscapes like Southern California will be increasingly dotted with individual microgrid systems, easing the pressure on the main grid and helping large populations and infrastructures withstand the impacts of major disasters without losing power.
Read more about how we work with utilities to implement microgrids