For many, the holiday season brings a sense of optimism and community. Family members convene, laughs are had and gifts are exchanged. While these traditions bring an elevated sense of joy, they also lead to an increase in waste. A major one? Electronic waste.
Electronic waste (E-waste) is trash generated by broken and obsolete electronic products. As of 2018, it is the single biggest waste stream in the world.
This shouldn't come as much of a surprise. Every year, companies introduce new versions of televisions, tablets, phones and other electronics. And every year we swarm to get the newest version for our children or loved ones.
But as the holidays fade and we usher in the new year, the same question remains: what do I do with all of my old electronics?
What are the Most Common Types of Electronic Waste?
Due to the short useful life of most electronics, the most common types of electronic waste are often personal devices. In fact, one-half of all e-waste is personal devices, such as computers, screens, smartphones, tablets and TVs. Larger household appliances, as well as heating and cooling equipment, make up the next largest sub-stream of electronic waste.
What Happens to Devices at the End of Their Useful Life?
Sadly, a majority of electronics are mismanaged once they reach the end of their useful life. The global average for e-waste recycling is 20%, meaning only 20% of all electronic waste is handled and recycled properly. Often, electronic waste is transported to countries where it is mismanaged, discarded to landfills, or treated with unhealthy and environmentally toxic approaches.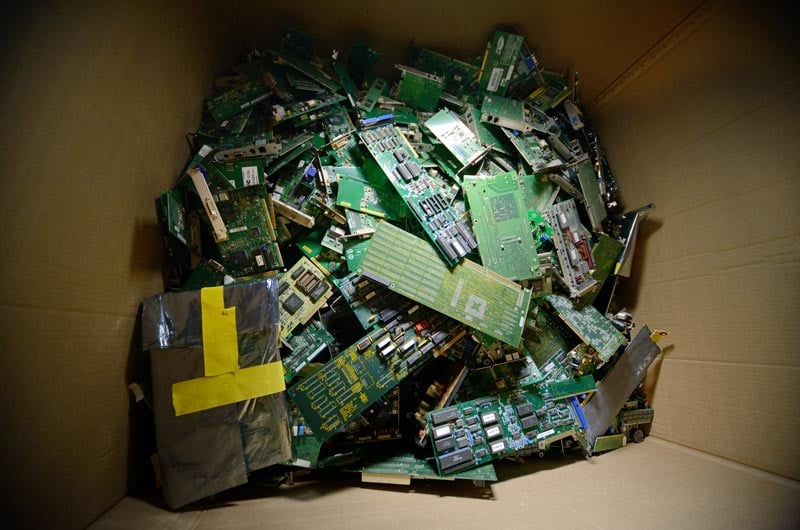 How do I Recycle My Old Electronics?
Interested in being part of the solution? The process of electronics recycling can vary, depending on the product being recycled, and the technologies being used, but our team has put together a list of the best ways to handle old electronics:
Individual or Household Solutions
The best way to ensure your old electronics are recycled properly is by working with professional organizations and service providers. For individuals or households looking to discard hazardous and/or electronic waste, there are a number of organizations looking to help. The EPA, for example, provides a list of state environmental agencies and hazardous waste programs. In addition, the following databases can be used to find a drop off facility near you: E-Cycling Central and Earth911.
Community Recycling Events
Many communities offer safe disposal events for old electronics or household hazardous waste. This is a good way to properly dispose of unwanted electronics and speak with professionals about any questions you may have. New York City, for example, offers SAFE Disposal Events throughout the year. Check online to see if your state or community runs similar events near your area.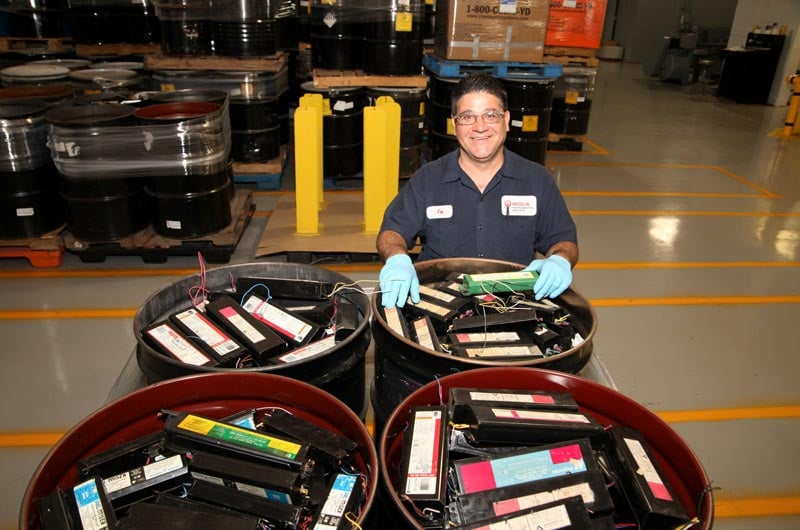 Retail Drop-Off / Buy Back Programs
Often, retailers will offer certain drop-off/buy-back programs for electronic products. The EPA tracks these programs, which can be sorted by electronic device or company. Search for your device here.
Industrial and Commercial Solutions
In addition to household electronics, there are professional organizations that specialize in handling e-waste on a larger scale. These organizations are ready to tailor an electronic waste recycling solution to fit your needs, ranging from complete destruction and recovery of metals, plastics and glass, to maximizing the reuse and resale of intact components.
Join the conversation on electronic waste recycling and other sustainability efforts