The US oil refining industry may be more than 150 years old, but smart refiners are always up for learning something new, and in the midst of a devastating pandemic, innovation is more critical than ever.
Over the years, innovation has helped these essential services cut costs and improve production through myriad inventions and improvements, but in addition to decades of business pressures, the oil and gas industry is also facing increasing societal pressures.
Concerns over climate change and the realization that our planet's resources are finite have led to increasing support for a circular economy, and though that is somewhat worrisome for the industry, it also provides — like any other change — tremendous opportunity.
While in years past, "oil refineries" and "circular economy" may have been in diametrically opposed camps, that's no longer the case. Today's refiners are well aware that stakeholders and stockholders are interested in solutions that are both cost-effective and meaningful while they contribute to a more sustainable world.
Oily sludge: finding worth in a waste stream
Oily sludge, slop oil, oily residuals: No matter what you call it, it's probably not the first thing you would think of as a part of a circular economy. However, refineries across the nation are revolutionizing the way their oily sludge and other byproducts are managed and in turn, recovering and reusing useful materials that were once simply discarded.
These days, instead of looking at oily sludge as waste, refiners are looking at it as an important resource.
Now, by actively managing oily residuals, you can recover valuable assets that can be cycled back into refining and any remaining solid waste is greatly minimized, which reduces your cost of disposal offsite.
Simply put, with careful oily sludge management:
Your oily sludge is fed into centrifuges that separate oil, water and solids.

The recovered oil is sent back to your refinery as feedstock.

The recovered water is treated onsite and also sent back into the refinery.

And any remaining solids are minimized then handled according to the recycling solution chosen by your facility such as:

A sludge cake that will feed a cement kiln

Thermal desorption

Compressed into a minimized cake in a box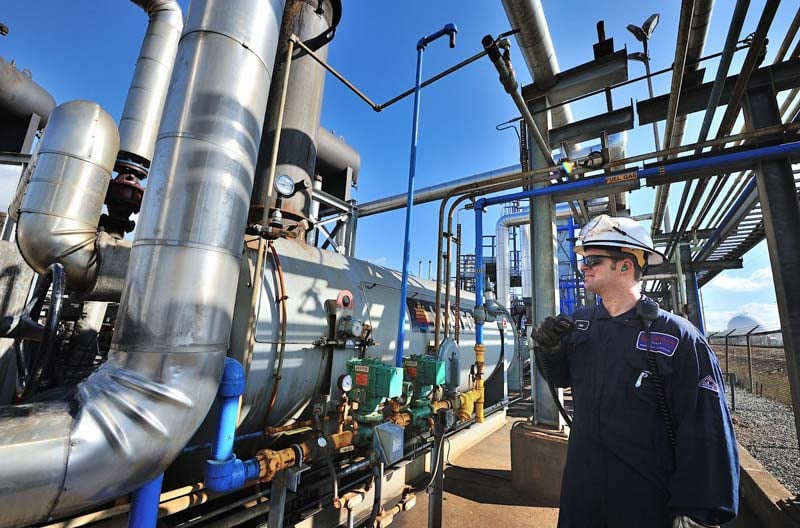 Benefits that boost your bottom line
Deploying circular solutions is the best way to extract value from your refinery's oily sludge to benefit your company's operating performance.
You'll be able to:
Increase petroleum and product yield
Recover oil from the wastestream and reintroduce it back into the refinery processes.
Increase yield up to 0.5%.
Free up your site's storage space for crude feedstocks.
Recover water through dewatering process
Recover wastewater, treat it and reuse it in your processes.
Avoid effluent discharge and trucking costs to dispose of the water.
Reduce your environmental footprint by keeping more trucks off the road.
Reduce input cost by reusing water
Recapturing the water instead of discharging it to avoid purchasing water from a municipality.
In water-stressed areas, reusing treated water in industrial processes can even result in

tax credits.
Avoid disposal and discharge costs
Extract the remaining residuals and use them as a fuel source, rather than disposing of them as waste, by sending the "cake in a box" through the coker unit and having the waste processed again.
Average costs of transportation and offsite disposal: $700 - $1,000 per ton.
Average costs of managing oily residuals: $200 - $300 per ton.
That's a 50% reduction in cost + added value of recovered oil, coke.
Getting started with circular solutions for refineries
Whether you are already incorporating circular operations into your refinery processes or you are starting from scratch, there are lots of ways you can engage in the circular economy. Oily sludge management is just one of them.
Other circular solutions for refineries specifically to implement more circular processes and reduce your environmental footprint include but are not limited to wastewater reuse, water cycle management, sulfuric acid regeneration, KOH regeneration.
In addition, circular innovation can be applied to your entire refinery site, or it can be done in smaller (but still beneficial) phases.
Consulting with experts and getting a site review to see if there are potential low cost/high yield improvements you could make on your site is a strategic way to start.
As the COVID-19 crisis continues, the oil and gas industry is learning new ways to pivot and face the challenges. Sustainability, and clean and efficient operations are important and efficient practices to help you forge your new path forward.
Learn more about our oily sludge processing at a major Louisiana refinery.