More and more states and municipalities are instituting mandates that require companies to become carbon-neutral or carbon-free by a specific date – some as soon as 2025. Many publicly owned companies are also under pressure from their shareholders to decarbonize and protect the environment.
Not only do these new concerns put pressure on you to remove energy sources like fossil fuels from your processes to meet new requirements but they also add operational costs and complexity. With the ultimate goal of minimizing or eliminating carbon-based and greenhouse-gas emitting processes, you may need to replace current equipment, hire new people or improve processes to meet new carbon reduction goals or mandates.
Depending on your process, you may need to rework your supply chain to find new energy sources, institute new energy efficiency methods, find new ways to manage your waste (such as recycle it instead of taking it to landfills) and hire employees with different skill sets than you've considered in the past.
That's where biogas comes in.
The Environmental and Energy Study Institute has called biogas pro-economy and pro-climate. Adding biogas capabilities to your industrial facility, commercial campus or wastewater plant can:
Save you money
Bring in additional revenue
Reuse waste you currently generate
Improve your carbon footprint
If that sounds like an intriguing opportunity for your company, read on.
What is biogas?
Let's start with the basics: Biogas results from the anaerobic digestion of organic materials, such as agricultural waste, food waste and wastewater solids. It is a green renewable source of energy.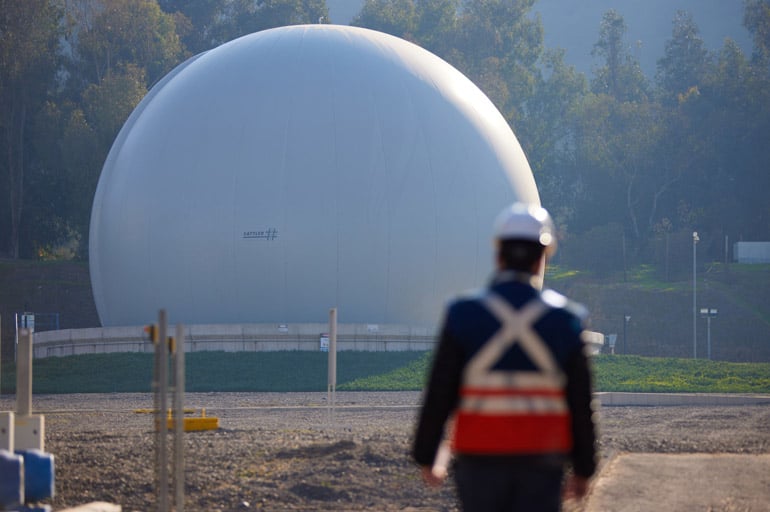 So if your production process already generates some kind of organic waste, you could turn that waste into value – by saving the money you spend on carbon-based energy and generating new revenues by repurposing your process waste.
What are the business benefits?
Biogas can be used like natural gas to generate electricity, heat, cooling and even fuel vehicles. It allows you to reduce your carbon footprint or perhaps, eliminate it altogether. The advantages are many:
Offset fuel purchases by powering your facility with biogas that you generate from your own organic waste.
Develop a new revenue stream by selling any biogas you don't need back to the grid.
Reduce your landfill costs by turning what was previously waste into a new value stream.
Speed up your ability to meet sustainability and carbon neutral goals and mandates.
Attract shareholders and customers who purposely seek out environmentally conscientious companies in which to invest.
Reduce the costs of your wastewater treatment – generating cleaner wastewater and less of it – when you turn your organic waste into biogas.
Help save the planet by embracing a greener source of energy.
What kinds of industries are most conducive to biogas plants?
If your facility produces organic waste, you can likely produce biogas. Food and beverage companies, municipalities with sewage sludge and other organic waste, ethanol producers and large agricultural businesses are a good fit.
For example, dairy farms produce significant amounts of cow manure. Cosmetics manufacturers produce organic waste that includes plant matter, oils and waxes. Municipalities collect organic waste that can be co-digested with biosolids.
Regardless, if you have organic waste, biogas is worth exploring.
What organic materials can you use to make it?
All organic waste can make biogas. That means that any process that ends up with plant and animal product waste such as food waste, agricultural waste, fats, wastewater solids, oils and greases, and livestock waste is a great candidate to make biogas.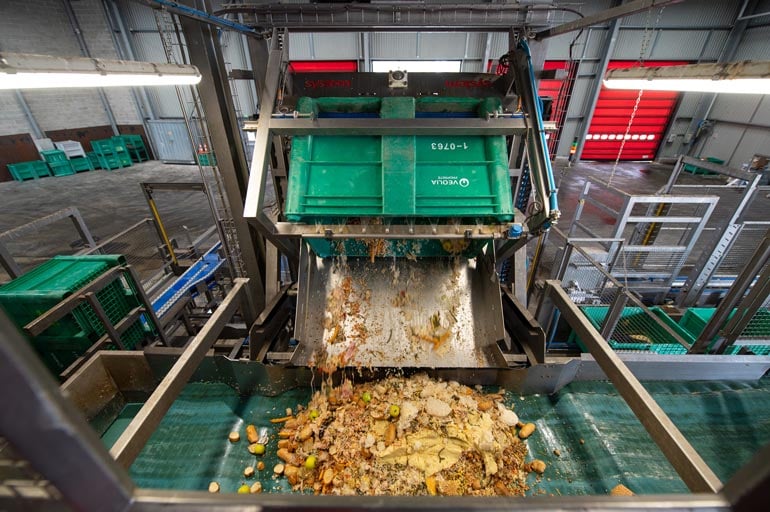 What are the environmental advantages of building a biogas generating facility?
Depending on the size of your project and the organic feedstock you generate, you could:
Meet your decarbonization goals by using carbon-free biogas or upgrading the biogas to renewable natural gas to power your facility or fulfil a particular process within your facility.
Appeal to your stockholders and communities by greening your operations.
Reduce methane which is responsible for 25% of the global warming we are experiencing today. The U.S. produces 70 million tons of organic waste each year. Capturing and utilizing biogas generated in an anaerobic digester avoids releasing methane that decomposing organic waste creates when landfilled or stockpiled for extended periods.
Reduce landfill waste.
Capture phosphorus, nitrogen, potassium and sulfur for use as fertilizers that go back into the land.
It's not just environmental advantages, but financial as well.
What types of biogas projects exist today?
There are various ways you could incorporate biogas capabilities into your business. Your options depend on how much organic material your processes produce and how much involvement you want in the operations of your biogas plant. Do you want to build and manage the project yourself or is it more efficient for you to partner with another company?
Here are some options to consider:
Build your own biogas plant, operate it and maintain it
Hire someone else to build your plant
Hire someone else to operate and maintain your plant
Partner with another company and share the biogas capabilities
Use it all yourself
Sell any excess to your local grid
Why start a project right now?
Depending on your location, you may find other incentives to build a biogas facility, but the most critical one right now is the Inflation Reduction Act. With the IRA, you can get a 30% investment tax credit for biogas projects that start construction by the end of 2024.
You don't need to finish the project this year, but you do need to get it underway.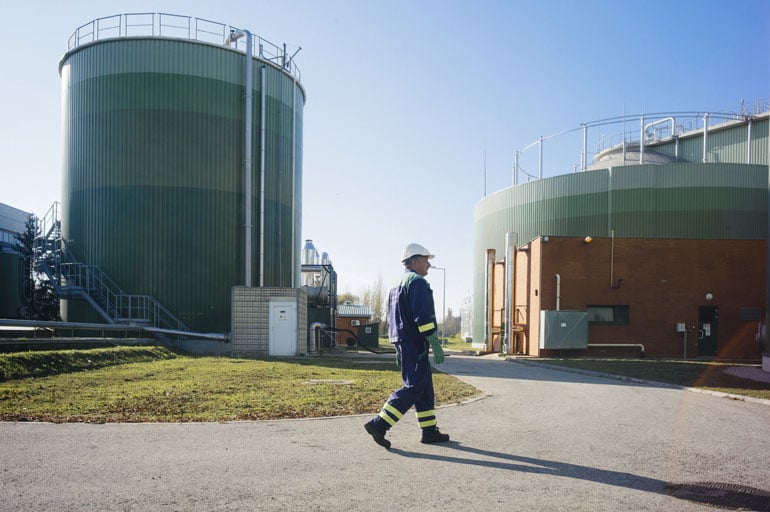 Are there any drawbacks?
Biogas is green energy, so environmentally, there is no drawback. Plus, you can make great inroads to meet your sustainability goals or governmental mandates. However, there are a few things that you'll need to think about:
Capex – Transforming a carbon-fueled facility to a biogas facility will take some initial outlay of investment. That's why taking action now before the Inflation Reduction Act investment tax credit runs out in 2024 is an important first step to making construction more affordable. You can also find a partner who could help fund a biogas project.
Building out your facility – Do you want to manage the design and construction yourself or does it make more sense to hire someone with experience to manage the project for you? And do you have enough space?
The complexity of operating the equipment – Will you want to hire new employees with the right skill sets, retrain current employees or hire another entity to manage your new plant?
Do you generate enough organic waste to power your own facility? Are there other companies with similar organic feedstock that are close by and could share a biogas facility?
Getting started
Biogas is an exciting and growing energy option that is expected to grow to nearly $80 billion by 2030. The sooner you start, the sooner you can improve your carbon footprint and your bottom line. Start by 2024 and you can get a 30% investment tax credit, too.