Businesses in many industries generate hazardous waste. From spent solvent and ink, to treatment residuals and spent acid, all of this waste is regulated and monitored by the EPA. Much of the hazardous waste that companies produce needs to be transported over long distances to locations where it can be safely disposed of or repurposed and regenerated for further use.
Throughout the entire life cycle of hazardous waste, it needs to be tracked, so the EPA or other regulatory agencies can determine where it came from and where it's going. Following waste from cradle to grave helps avoid incorrect disposal, negligence, and negative environmental impacts. Until only a few years ago, all of this tracking was handled via paper manifests. As you can imagine, that process took up a lot of time, labor, and trees.
To improve hazardous waste tracking and help ensure compliance, the EPA introduced the e-Manifest system to track hazardous waste in 2018.
Paper and headaches: tracking waste before e-Manifest
It may be difficult to believe that before just three years ago, the EPA tracked all of the country's hazardous waste using a multi-copy paper document called the Uniform Hazardous Waste Manifest.
In order to comply with the EPA when shipping regulated hazardous material, businesses used this paper form to describe the waste being shipped and include essential information like applicable federal and state waste codes.
The problem with paper manifests is that the process took too much time. Receiving information on waste shipments happened slowly and the rapid notification of manifest discrepancies or other problems was impossible. Also lacking was a centralized location where any manifest could be found and reviewed.
The result was a situation in which it was costly for companies to comply with waste regulations and slow and difficult for the state and federal regulatory agencies to ensure the proper disposal of dangerous materials.
Creating a better way forward
The need for a transition to an electronic system was recognized early, and it had been a long time coming. The EPA's initial proposal to move away from paper based reporting occurred in 2001. After industry feedback, numerous stakeholder meetings, and in-depth studies on the subject, the EPA determined that transitioning to an electronic reporting system would produce substantial benefits.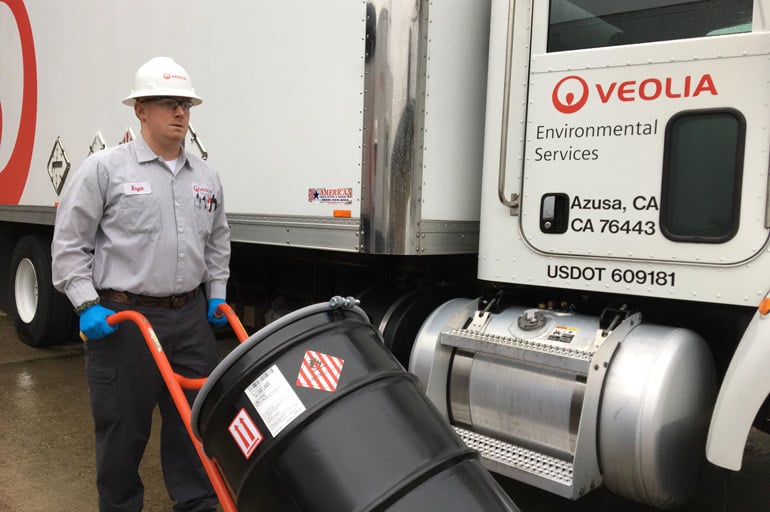 Eleven years later in 2012, the Hazardous Waste Electronic Manifest Establishment Act was passed and enacted into law. The goal of this law was to modernize the country's hazardous waste tracking system and establish the parameters within which the new e-Manifest could be developed.
In 2018 the EPA published its final methodology for setting user fees based on the costs of processing manifests, and the system was launched later that year.
The EPA plans to fully phase out paper manifests in 2023.
Benefits of the e-Manifest system
The e-Manifest system affects any regulated waste required to be shipped on a manifest, including:
RCRA federal hazardous waste
Regulated PCB waste shipped on a manifest
State regulated wastes if a manifest is required by the originating or destination state
Very Small Quantity Generator waste if a manifest is required by the state
Imported hazardous waste
All the manifest information from covered shipments is then sent to the EPA's central manifest database by the receiving facility. The benefits of transitioning to a fully electronic model are many. By moving away from paper intensive processes, the EPA estimates that e-Manifest will eventually reduce the burden associated with paper manifests by between 175,000 and 425,000 hours, saving state and industry users more than $50 million annually.
Long term cost and time savings aren't the only benefits of this new system. By creating a single, central hub for reporting and accessing data, the EPA and state regulatory agencies can increase the effectiveness of their compliance monitoring, and businesses can receive rapid notifications of problems or issues with a particular shipment.
Additionally, the e-Manifest eliminates the need for generator, transporter, and treatment storage, and disposal facilities (TSDFs) to provide manifest information to regulatory agencies. Those agencies will now access that information in the national e-Manifest system online.
Plus, receiving facilities will no longer be required to mail the final paper manifests back to the generator, because the documents will be available electronically in the central database.
The path to zero paper manifests
Since the e-Manifest launched, there have been more than 4.7 million signed manifests that have gone through the system. The ultimate goal is to eliminate paper manifest submissions completely. There have been several challenges in reaching that goal, including:
DOT still requires a paper shipping document for hazmat shipments
All generators are not registered, and there are complexities associated with the electronic signature process for users
Existing hazardous waste service industry systems are not always integrated with the e-Manifest system
Despite these challenges, the incentives to register and learn the system may soon outweigh any hesitation. In the end, the ability to view and monitor manifest activity in real time, access copies of a manifest, receive automated signature confirmations, and quickly correct errors will make tracking transactions much easier for companies and regulators alike.
The way forward is to increase waste generator registration in the system. The more who use it, the more effective it will become.
Improving e-Manifest's capabilities and integrating manifest reporting with the Resource Conservation and Recovery Act (RCRA) biennial reporting, as well as other federal and state data systems, will help create a comprehensive hazardous waste reporting hub.
How Veolia uses the e-Manifest system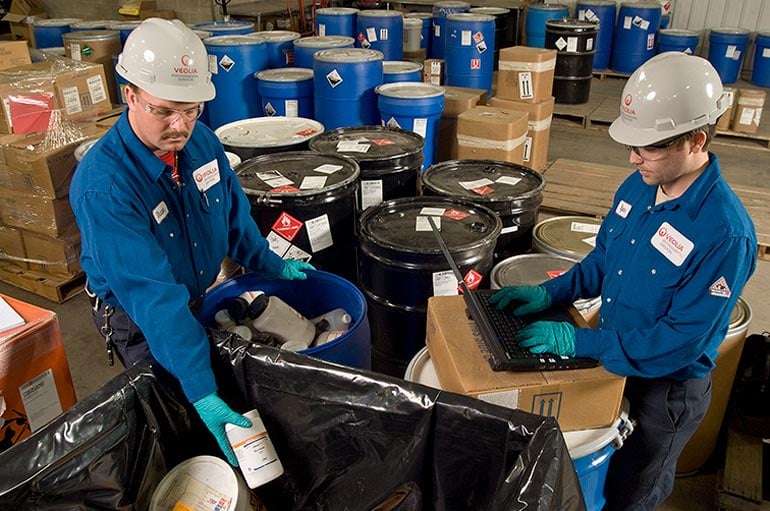 Veolia has been highly engaged with the development of e-Manifest in order to help our customers comply with all waste regulations and make the process as smooth as possible for them. We currently use the system in the following ways:
Legacy waste management and manifest tracking platform provides all required manifest data elements
Customer manifest creation via Veolia's Field System
Manifest data following receipt at TSDF is submitted to the e-Manifest database electronically as Data + Image
Return manifest copies to generators provided electronically, including non-hazardous waste shipping papers
Maintains a high level of manifest data quality
It isn't always easy for businesses to learn about and develop processes to comply with new regulatory systems. Learn how to navigate the e-Manifest registration by downloading our guide.
Get our step-by-step e-Manifest user registration guide