In October 2021, the EPA introduced its PFAS Strategic Roadmap, outlining the agency's approach to regulating PFAS chemicals over the next three years. This roadmap defined three broad goals to be achieved from 2021 to 2024: to invest in research, restrict PFAS pollution, and remediate PFAS contamination.
Several of these measures were proposed in January of this year, specifically the redesignation of PFAS chemicals as CERCLA hazardous substances. This potential new classification could have a significant impact on a wide variety of different industries.
What are PFAS?
PFAS are poly- and perfluoroalkyl substances (PFAS), a large family (>4000) of man-made fluorochemicals strongly resistant to degradation. The EPA defines PFAS as "long lasting chemicals, components of which break down very slowly over time."
Because of their wide use and the fact that they degrade extremely slowly, these types of chemicals are found almost everywhere in the environment, including in the water, air, fish, animals, soil, and even humans.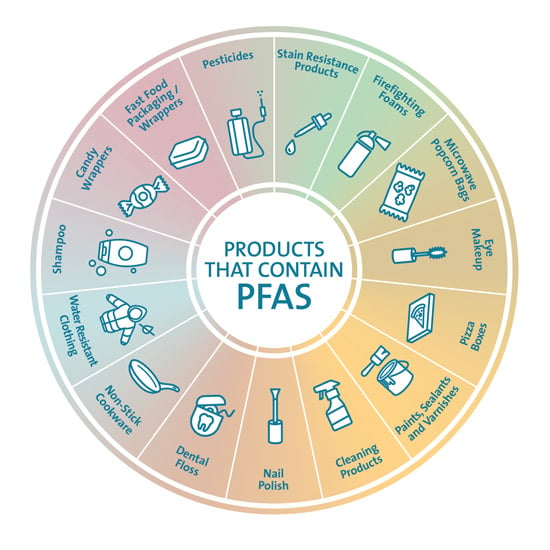 According to the EPA's Strategic Roadmap, there is a growing body of scientific research indicating that exposure to certain PFAS have negative impacts on the environment and the health of people and animals.
What is CERCLA?
CERCLA stands for the Comprehensive Environmental Response, Compensation, and Liability Act, also known as Superfund. The purpose of this Act is to identify hazardous materials that are harmful to the environment and public health and determine the responsible party for the contamination. The location of these hazardous materials is then designated as a Superfund Site that requires removal of the material in the short term and environmental remediation over the long term.
How the CERCLA classification affects PFAS
The EPA is attempting to designate two types of PFAS as hazardous substances under CERCLA. This classification would make responsible parties for sites contaminated with these substances liable for the full costs of recovery and enforcement actions under the Superfund Act. The designation may also affect sites where remedial actions have been undertaken and raises the possibility of the new or different remedial actions being imposed.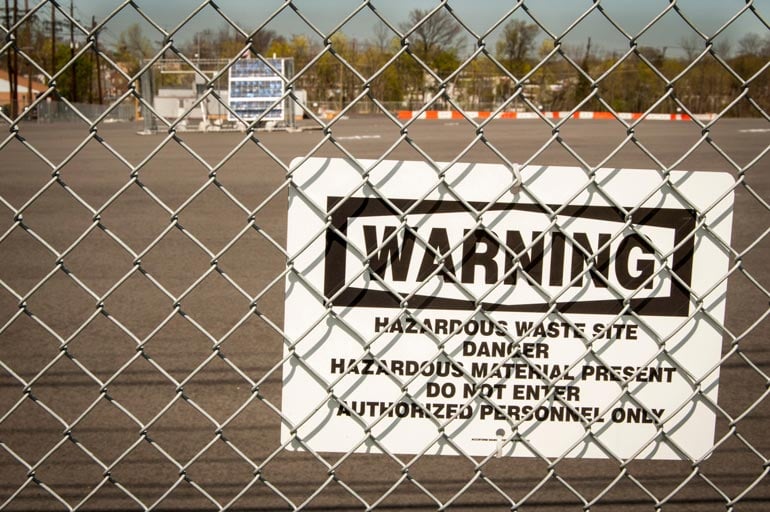 Which industries are impacted?
If the EPA's PFAS designation is ultimately approved, it will have an effect on the following types of businesses:
Manufacturers – Operations that use PFOA or PFOS in manufacturing processes, including in coatings, surfactants, waterproofing, and oil and stain resistant materials.
Brownfield property owners – Municipalities, developers, or any other type of owner of a Brownfield property.
AFFF users – Fire departments, airports, solid waste managers, and businesses with class B Firefighting Systems that utilize PFAS-containing aqueous film forming foam (AFFF).
Wastewater utilities – Publicly owned treatment works that receive, treat, or manage wastewater, sludge, or biosolids that contain PFAS chemicals.
Landfills – Landfill sites that receive or have received waste that contains PFOA or PFOS substances.
When these new rules may come into force
The specifics of the new classification and which PFAS will be designated as CERCLA hazardous materials are not yet known. The EPA's proposal will be available for public comment in the spring of this year, and the final rule should come into force by the summer of 2023. Industries of all types that are involved in any way with PFAS should be diligent in understanding the new regulations and how they will affect them moving forward.
The information contained in this statement is based on the Veolia group's understanding and know-how of the scientific and technical fields discussed herein as of the time of publication. Statements that may be interpreted as predictive of future outcomes or performance should not be considered guarantees of such, but rather reasoned assessments of the possible evolution of the technologies described. As this document is based on the state of the Veolia group's scientific, technical, and regulatory knowledge at the time of its publication, the completeness and accuracy of the information contained herein cannot be guaranteed. Descriptions contained herein apply exclusively to those examples and/or to the general situations specifically referenced, and in no event should be considered to apply to specific scenarios without prior review and validation.