According to World Water Day, 2.1 billion people lack access to safely managed drinking water services. We're working everyday to find new solutions to help these water-scarce areas get the resources they need.
The global theme of World Water Day 2018 surrounds the idea that "The answer is in nature." The focus is how people can help reduce floods, droughts and water pollution by utilizing solutions that are already found in nature. People all over the world are sharing stories at events and on social media about how to overcome water challenges.
Last year, Veolia Group supplied approximately 100 million people globally with drinking water and 61 million people with wastewater services. As an organization, we're dedicated to providing solutions that preserve our water resources across the globe and supply communities with clean, safe drinking water year-round.
Here are some examples of how we preserve one of the world's most precious resources:
Edwardsville, Illinois
We have delivered more than 18 billion gallons of high-quality water to Edwardsville residents while sustaining a perfect safety record. This has saved the city $12 million in capital improvements.
Honolulu, Hawaii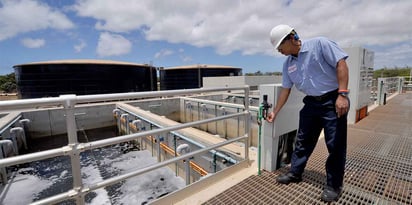 On the island of Honolulu, we designed, built, financed, and now operate a 13 million gallon a day (MGD) water reclamation facility. The project has saved millions of dollars and preserved millions of gallons of drinking water, while respecting and following the old Hawaiian culture of Kapu, a system of laws governing water resources and land.
Tampa Bay, Florida
In Tampa Bay, we manage difficult-to-treat source water for nearly two million people. Using a DBO (design-build-operate) partnership, we've helped the regional water authority save $80 million, while winning multiple awards for taste and operational excellence.
Toronto, Canada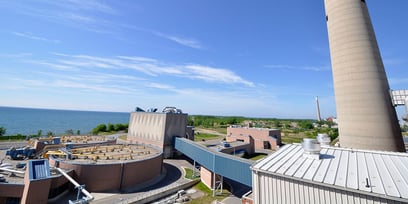 In 1998, Veolia and the City of Toronto worked together to design and build a wastewater biosolids management facility at the city's wastewater treatment plant. In what was originally only a design-build partnership, the City of Toronto turned to Veolia after the facility was heavily damaged in a fire to co-develop a reconstruction and recovery plan. Afterwards, the city decided to contract Veolia to continue operations at the facility and to oversee the product marketing for the biosolids.
Baltimore-Washington, D.C.
Our team operates the Baltimore City Composting Facility, one of the most successful biosolids composting operations in the country. Amounting to more than 85,000 tons, the EQ Class A compost meets the highest standards and is used on several high-profile lawns, including the White House!